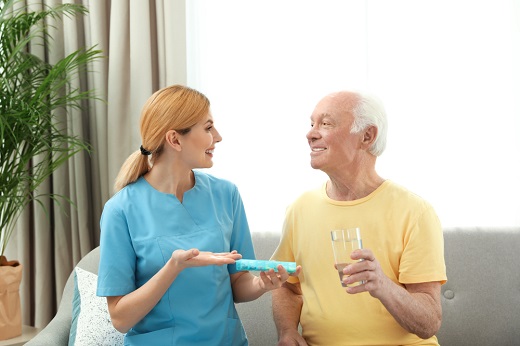 Memory loss is a natural part of the aging process. Unfortunately, memory problems make it difficult for seniors to take care of themselves. At AMANI HEALTH CARE SERVICES LLC, our professional caregivers can help patients with memory-centric tasks like managing their daily medication regimen.
Our personal care providers first coordinate with the patient's various physicians, to ensure that their medications are all up to date. Then, they can buy any missing medicines before organizing them in a way that works best for easy and proper dispensing.
As part of the health care services in Minnesota that we provide, we strive to ensure that patients take the right medicines at the right times, each and every day. Our goal is to promote overall health and wellness while preventing unwanted incidents of overdosing or underdosing.
Our care providers also take care to ensure the patient's medications work well with their meal plan, to prevent unwanted interactions such as allergic reactions between the two. We can also give family members helpful tips on how to manage medications for their loved ones during emergency situations, as part of our personal and home care services.
Properly managing a senior patient's medications is one of the most important tasks live-in care providers have. And it is a service we excel at providing. If you are looking for the best personal care attendants in Burnsville, Minnesota, who can take care of managing your loved one's medications, call us today at 952-683-1628 or 952-564-9086.