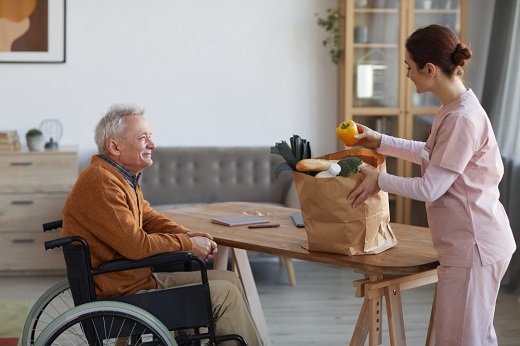 As adults enter their senior years, it becomes harder for them to perform activities for daily living that were once part of their regular routines. As part of our personal and home care services, we at AMANI HEALTH CARE SERVICES LLC can help patients get through their days with dignity and grace.
Our private duty nursing professionals can help seniors with basic tasks, from walking around the house to climbing stairs. They can assist with grooming tasks like brushing teeth, getting dressed, and taking baths. Our goal is to help patients do things more quickly and safely so they have more time for rest and relaxation.
Our homemakers can help patients do light housekeeping tasks like cleaning the home, doing the laundry, and preparing meals. They can also help with light errands like refilling prescriptions at the pharmacy or buying groceries at the supermarket. They can also accompany patients on trips outside the house.
In addition to helping patients do various tasks, we also help them stay physically fit as part of our health care services in Minnesota. By helping patients do basic stretches and exercises, we can increase their flexibility, mobility, and strength, allowing them to act more independently and avoid injuries like falling.
If you are looking for personal care attendants in Burnsville, Minnesota, that can help your senior loved one get through their days more easily while staying fit and enjoying some physical independence, we are here for you. Call us today at 952-683-1628 or 952-564-9086.