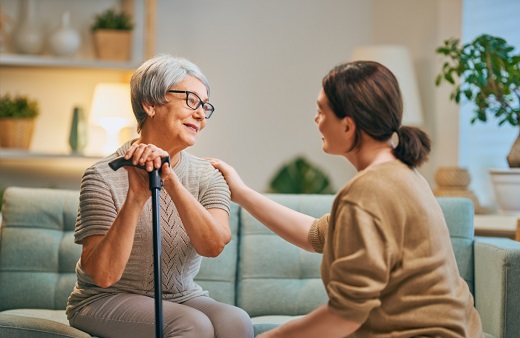 The golden years are a precious stage of life. When considering where to spend this chapter, many seniors find that remaining in the comfort and familiarity of their homes is the best choice. Aging at home offers numerous advantages that contribute to a fulfilling and comfortable lifestyle.
As providers of health care services in Minnesota, we have enumerated a few reasons why home is the best place to spend the golden years.
Familiarity and comfort

Home is a sanctuary filled with cherished memories, treasured possessions, and a sense of familiarity. Aging in the comfort of one's home allows seniors to maintain their daily routines, sleep in their own beds, and surround themselves with the things they love.

Independence and autonomy

Seniors can make their own choices regarding their personal care, daily activities, meals, and schedules, preserving their sense of identity and control over their lives. This freedom contributes to a greater sense of purpose and satisfaction during the golden years.

Emotional well-being

Staying at home allows seniors to continue enjoying the company of loved ones. In-home family support is vital for emotional well-being. Being at home fosters regular interaction with family and friends, reducing feelings of loneliness and isolation.

Cost-effectiveness

Aging at home can be more cost-effective than moving to a senior care facility. While there may be initial investments in home modifications or home care services, it can be a more affordable option in the long run compared to the expenses associated with assisted living facilities.
Is your senior loved one looking to spend their golden years at home? Our personal care attendants in Burnsville, Minnesota, are here to help.
Reach out to AMANI HEALTH CARE SERVICES LLC for reliable personal and home care services today.