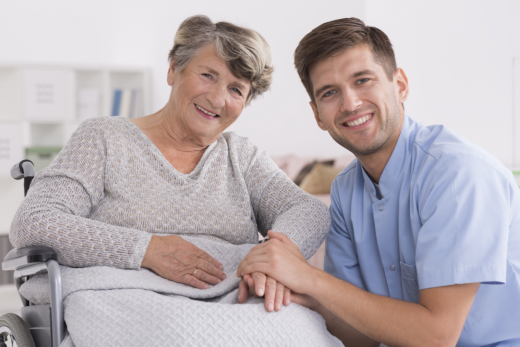 We've seen so much change in the healthcare world these past few years. The number of retirees is growing, care demands are skyrocketing, and the healthcare system is struggling to catch up with the ongoing COVID-19 crisis. No wonder more senior adults choose to age in place. A survey by the American Association of Retired Persons revealed that 77% wish to stay at home in the long term.
But as much as seniors would like to age in place for independence and convenience, we at AMANI HEALTH CARE SERVICES LLC know they'll have to face many challenges that call for the help of personal and home care services. Here are some of them:
Polypharmacy

It's the technical term for having multiple complex prescriptions. Most seniors have to struggle with it to keep chronic illnesses in check. But polypharmacy leaves them prone to medication errors that can be seriously harmful, like drug interactions and overdose.

Falls

Most accidents that land seniors in a hospital happen at home. Slips and falls happen regularly if your aging loved one stays in a house that's not regularly cleaned and has physical, visual, and memory problems.

Memory decline

Speaking of which, seniors with serious cognitive problems can find aging in place difficult. Conditions like dementia leave them vulnerable to accidents, wandering, and problematic behaviors that get in the way of safe, happy living.

Loneliness

On top of that, choosing to age in place can feel lonely, especially for seniors whose medical conditions make spending time with others or pursuing hobbies hard. A study showed that 43% of aging adults report feelings of isolation, raising their risk of physical and mental health problems.
You can overcome these common challenges to aging in place with the right assistance. As a provider of health care services in Burnsville, Minnesota, we assign caregivers and nursing professionals to seniors who need help with staying healthy and thriving. With their help, staying independent in old age is possible.
For information about our personal care attendants in Minnesota and more, give us a call today.