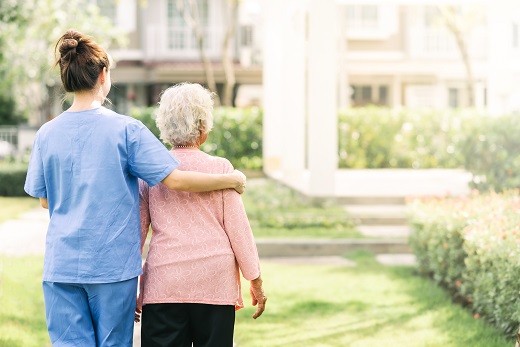 A healthy diet and exercises are vital to keeping our body in good shape. But according to the World Health Organization, there are other determinants that we need to consider to ensure our well-being. A person's health is determined not just by their habits but also by their circumstance and environment. Thus, when a senior loved one needs health care services to support, it goes beyond good nutrition and regular physical activities.
Physical environment
Does your aged loved one live in a safe home? Do they have access to safe water and clean air? Ensuring that these are met improves their health. When the family is unavailable to keep an eye on a senior loved one, assigning personal care attendants in Burnsville, Minnesota, would optimize their health. Caregivers assist them in personal care tasks and maintain a clean and safe home by accomplishing housekeeping tasks.
Social and economic environment
Income and social status are linked to better health. Those who can afford to pay for health needs have higher chances of getting the help they need. But when you have a lower income, there are government benefits you may qualify for to acquire health care services in Minnesota at a discounted rate or for free.
The individual characteristics and behaviors
Your outlook in life also affects your well-being. When vulnerable to being alone at home, choosing the right companion for your senior loved one can help them gain a better perspective in life.
AMANI HEALTH CARE SERVICES LLC can help raise your loved one's standard of living through our qualified staff. They are trained and experienced in personal and home care services. If you need one, contact us at 952-683-1628.