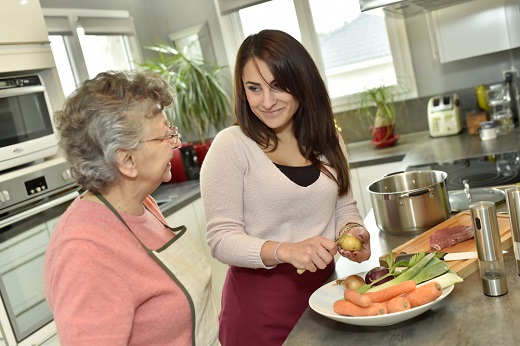 Providing care to our loved ones is one of the sweetest things we can do. We love giving the best to them. But there may come a time when caring for our aging parents or our loved ones by ourselves will become increasingly demanding, or perhaps we're looking for someone to lend a hand. When this happens, home care, such as the health care services in Minnesota, is a good option to make aging in place safer and enjoyable for older adults. Read on to learn some of the essential questions to ask about home care.
When is the right time to avail of home care?

There's no definite way of knowing when's the appropriate time to avail of home care. For some of us, a visit to our parent's house can hint that our loved ones are unable to care for themselves as before and may need personal and home care services. Some can be through a physician's recommendation, new health problems that require home care services, or caregiver burnout.

How much do we need to spend on home care?

The majority of home care caregivers are paid hourly rates. How much we need to spend will depend on the assistance the individual will require. However, this may vary by the individual, services provided, and the area. Home health aides who can provide medical care or monitoring usually charge a few more extra dollars an hour due to having medical experience.

Is home care tax deductible?

The expenses for home care can be a little manageable if we deduct eligible home care costs. The expenses we can deduct (as a caregiver) will depend on the condition of our loved one as well as what types of home care services they get. For instance, it's possible for us to deduct medical costs related to in-home care.

How is home care paid for?

It's essential to know how to pay for the services for senior care, especially if our loved one will require continuing care. It's possible to pay senior care through Medicare Part A and/or B, Medicaid, Veterans Administration, and out of our pocket.
At AMANI HEALTH CARE SERVICES LLC, we have a great pool of healthcare professionals who can provide top-quality home care services to help your loved ones or family members age in place well. Feel free to contact us about our personal care attendants in Burnsville, Minnesota.