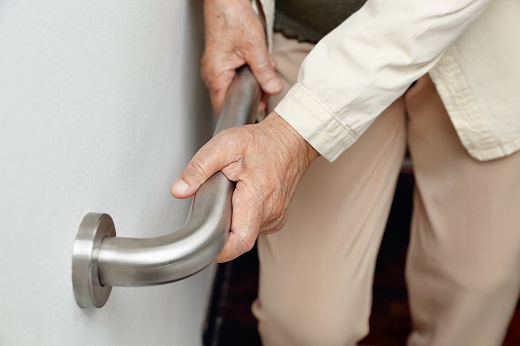 As one of the leading providers of health care services in Minnesota, we know a lot about senior care. Here we will share our expert tips on how you can avoid falls at home.
Add more light fixtures in areas that get too dark at night. You should also have regular eye examinations to keep your eyesight and prescription eyewear in check. Having a clear vision is one way of avoiding falls.
Invest in safety tools like grab bars, handrails, and poles, especially for your bathrooms. You can also add a few more safety items, like non-slip mats, raised toilet seats, and shower chairs. If you need support to stay steady, use walkers.
Do not forget to exercise regularly. Regular physical activity can help you stay strong and flexible, as well as help you maintain your balance. Make sure to consult your doctor or physical therapist regarding the best exercises you can do.
Consider home care services. With the help of caregivers, you can reduce your risk of falls as you have someone to look after you while they assist with your needs and provide support. Your health, comfort, and safety will be their utmost priority.
Are you looking for trusted personal care attendants in Burnsville, Minnesota? Then you are in the right place. Look for no other than AMANI HEALTH CARE SERVICES LLC.
We offer personal and home care services that focus on helping our clients live independent lives while remaining in the comforts of their homes. We want you to be able to achieve good health and wellness and a high-quality way of life.
For in-home family support and more, please feel free to get in touch with us.