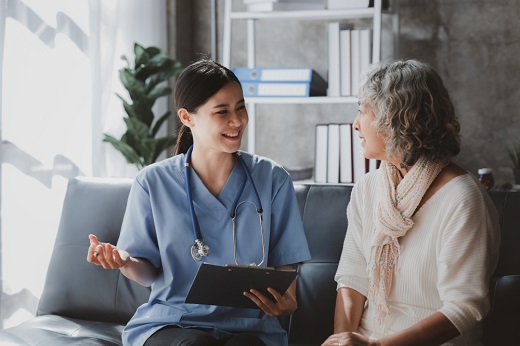 When a senior adult returns home after being discharged from the hospital, they usually still need to be cared for and monitored for a period of time. During this time, it is essential to provide comprehensive and appropriate care to ensure their safety and well-being.
As such, employing a private nurse may be in order. Private duty nursing can provide close supervision and monitor the senior adult's vital signs and health status. They can also assist in administering medications, provide emotional support, and carry out physical activities that may be difficult for the elderly to do on their own.
If your senior loved one is recovering at home, our health care services in Minnesota include private nursing. Our team of trained and certified private nurses is available to help with all aspects of home health care services.
When you have a private nurse from AMANI HEALTH CARE SERVICES LLC tending to your recovering senior loved one at home, this can lower the risk of rehospitalization.
In the meantime, you can also employ someone from our personal and home care services so that, while your senior loved one is resting and receiving treatment, their house can be properly maintained.
Many of our patients and clients always find it more comfortable to heal in the comfort of their homes, as it gives them a sense of security and privacy. Visitors also find it easier to come and go as they please, which further facilitates the healing process.
If you want to know more about employing our private nurses and personal care attendants in Burnsville, Minnesota, please contact us today.